Description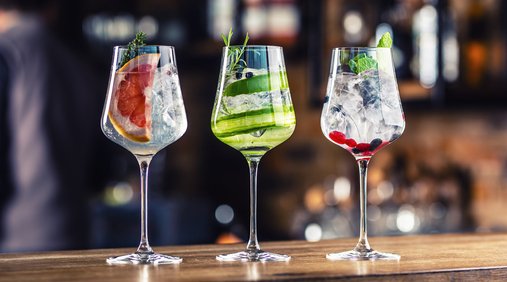 Bombay Sapphire is a gin of the extra class in the typical blue bottle.
Based on a recipe from the year 1764.
The latest limited edition Bombay Sapphire Gin is a tribute to sustainability and art. Inspired by botanicals that are 100% sustainably sourced and at the heart of this gin, Bombay's latest limited edition highlights the brand's mission to pave a path to a more sustainable future. The selection of the ten botanicals, which include juniper from Tuscany, coriander from Morocco, lemon peel from Spain and cubeb berries from Java, is done with the utmost care by Alessandro Garneri, Bombay Sapphire's Master of Botanicals.
For the design of the gin, talented Californian illustrator Maggie Enterrios, aka @littlepatterns, drew inspiration from the botanicals that make up the unique flavors of the Bombay Sapphire Gin Artist's Edition and created an elegant and extraordinary design. Known for her contemporary botanical artwork, she illustrated the botanicals in various stages of growth, from seeds to flowers in full glory.
The limited edition Bombay Sapphire London Dry Gin Artist's Edition highlights not only the superb craftsmanship behind this gin, but also the brand's commitment to paving the way to a more sustainable future. (automated translation)
Tasting notes:
Color: Clear.
Nose: juniper, citrus notes, coriander.
Taste: Fruity of lemon peel, typical juniper nuances, coriander, herbal notes.
Finish: Long lasting.
Bombay Sapphire Artist's Edition makes a perfect base for cocktails and mixed drinks. (automated translation)
Product review
There are no reviews yet. Now give the first rating to Bombay SAPPHIRE London Dry Gin Artist's Edition 40% Vol. 0,7l!
EU-Food Information
Distributor/Importer:
BMF, 64/68 Rue Pleyel, 93200 Saint-Denis, Paris, France
Producer/Distillery:
Bombay Sapphire Distillery, Laverstoke Mill, London Rd, Whitchurch RG28 7NR, Vereinigtes Königreich
Brand:
Notices:
Enjoy responsibly. Recycle as clear glass.
Table of nutritional values
per 30 ml
Energy
276 KJ
66 kcal