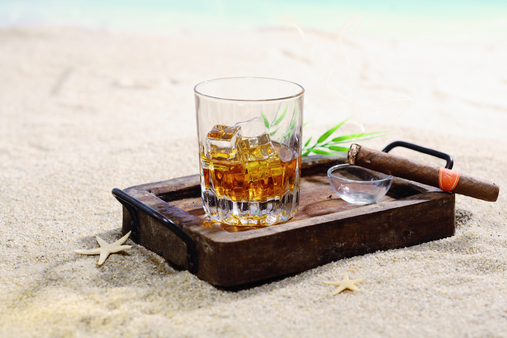 The 'Best Of' series from Dictador contains a selection of the best and oldest barrels from the Destileria Colombiana. The casks, which are carefully selected by Master Parra, are American oak, sherry or port casks.
All labels are handwritten and signed by Master Blender Hernan Parra.
The APASIONADO edition of the Best Of series honours the Latin roots with their fiery culture. To preserve the sweet essence after distillation, a touch of panela is added in the barrels.
Pure passion in liquid form.
Limited to 300 bottles worldwide.
The back label of the Dictador BEST OF series can feature the addition "Spirit Drink". This is an addition required in 2016 for customs reasons for sales in Colombia, where the Destileria Colombiana is located. All Dictador BEST OFs are 100% pure rums.
"All our rums are rums. In 2016 we had a problem with Colombian authorities and there was a small batch of Best of's we had to put phrase "Spirit Drink" on the back label. It was only incidentally. I hope it will not be a big problem for you." - Dictador
In the past, the manufacturer Dictador commissioned different companies to produce the glass bottles. Due to the different glass thicknesses, a direct comparison can have the optical effect that some bottlings contain too little filling volume. This is not the case, all bottles have the stated contents. "As informed by production team, in the past we used a different glass supplier and the bottle had much thinner bottom hence this visual effect in some of our bottles. Feel free to open one bottle on our cost and check it." - Dictador
Tasting notes:
Colour: Deep dark amber.
Nose: Complex, vanilla, notes of fruit, spices, coffee.
Taste: Fine tart, caramel, vanilla, toasted aromas, notes of grass, citrus fruits.
Finish: Long lasting, slightly chocolaty.
Distributor/Importer:
Dictador Europe Company, Fabryczna 15, 40-611 Katowice, Polen
Producer/Distillery:
Destileria Colombiana, No. 3-122 Cartagena, Bolívar, Kolumbien
Brand: