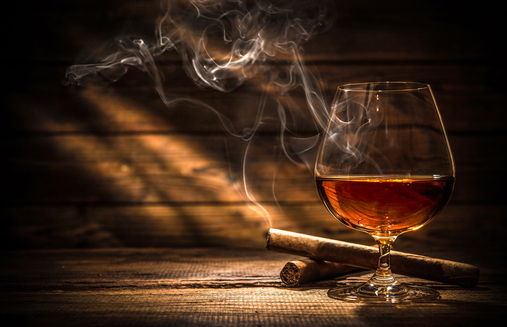 Maison Ferrand is a family business since 1989, where there was a meeting between Alexandre Gabriel and one of the oldest cognac producing families in France, the Pierre Ferrand family. The headquarters are located in Paris. Alexandre Gabriel came up with the idea to produce again cognac that reflects the outstanding traditional character of Grande Champagne.
For this Cognac, an exquisite blend was bottled that reflects the terroir and pays tribute to the passion of the former distillers.
This Cognac was distilled on the lees to intensify the aroma of this exceptional specialty and then aged for the most part in used medium toasted Cognac barrels for the first few years, but a smaller part of 20% was also aged in new French oak barrels (350 l).
Then, for 20% of the blend, a final 1-year aging takes place in Sauternes barrels (225 l).
This cognac is a blend of 5-7 year old cognacs and a small portion of 25 year old cognacs. (automated translation)
Tasting notes:
Color: Rich dark gold.
Nose: fruit cake, raisins, apricots, coconuts, caramel, hints of roses, orange blossom, nutmeg, ginger.
Taste: Round, full-bodied, notes of oak, pepper, baked pears, honey, nutmeg grapes, pineapple, cloves.
Finish: Long lasting, hints of mint, prunes, oranges, licorice, vanilla, fresh tobacco. (automated translation)
Distributor/Importer:
Cognac Ferrand, 24 Chemin des Prés, 16130 Ars, Frankreich
Producer/Distillery:
Cognac Ferrand, 24 Chemin des Prés, 16130 Ars, Frankreich
Brand: