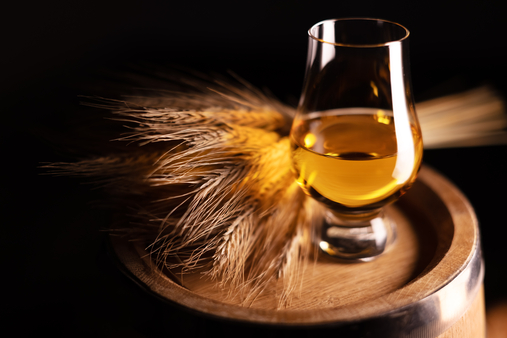 The original Glasgow distillery was built in 1770 - later the distillery was taken over and eventually even closed.
In 2013, however, there was a ray of hope. The distillery was newly founded and production started again in 2014.
For this single malt Scotch Whisky only the best Scottish malt was used.
The extraordinary thing about this whisky is that it has a very good quality after only 3 years of maturing.
The clear water of Loch Katrine and the maturation in ex-bourbon casks definitely make this whisky something special.
Awards:
- Gold at the San Francisco World Spirits Competition
- Gold at the International Spirits Challenge
- Gold at the International Whisky Competition
- Gold at the Scotch Whisky Masters
Tasting notes:
Colour: gold.
Nose: Dried fruit, tropical aromas, fresh grass, biscuit, oak.
Taste: Sweet almonds, fresh pear, figs, dates, honey, raisins.
Finish: Long lasting, spicy, nutmeg, wood, orange marmalade.
Distributor/Importer:
Glasgow Distillery Company Ltd, 234 W George St, Glasgow G2 4QY, Großbritannien
Producer/Distillery:
Glasgow Distillery Company Ltd, 234 W George St, Glasgow G2 4QY, Großbritannien
Brand: