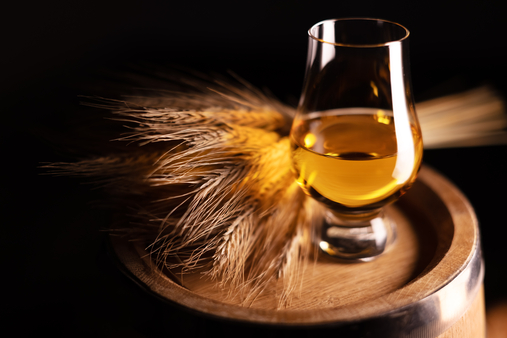 In the movies, the legend Bud Spencer fights for law and justice around the world. Fearless and unconventional, he cripples all scoundrels and criminals.
He then likes to drink a whiskey or two, which he has rightly earned.
At St. Kilian Distillers, absolute premium whiskies are created for a global audience.
For the "Bud Spencer - The Legend" triple distilled Irish Whiskey, from the stocks of the Great Northern Distillery in Dundalk, is combined with Italian ex-Amarone red wine barrel notes. Of course, in proven St. Kilian "Made in Germany" top quality.
Awards:
- GOLD at World Spirits Award 2023.
- GOLD at Catavinum World Wine & Spirits Competition 2023
- SILVER at World Whiskies Awards 2023
- BRONZE at China Wine & Spirits Awards 2023
(automated translation)
Tasting notes:
Color: Bright gold.
Nose: Creamy vanilla, sweet honey, creamy toffee, ripe peaches, red cherries, raspberries, hints of fine oak, white pepper.
Taste: Intense, warming, spicy oak flavors, toffee, creamy peach and cherry jam, honey, sweet grapes, touch of tannins.
Finish: Medium length, creamy spicy, red fruit spread, honey, brittle, touch of dry oak.
(automated translation)
Distributor/Importer:
St. Kilian Distillers GmbH, Hauptstraße 1-5, 63924 Ruedenau, Deutschland
Producer/Distillery:
St. Kilian Distillers GmbH, Hauptstraße 1-5, 63924 Ruedenau, Deutschland
Brand: