Description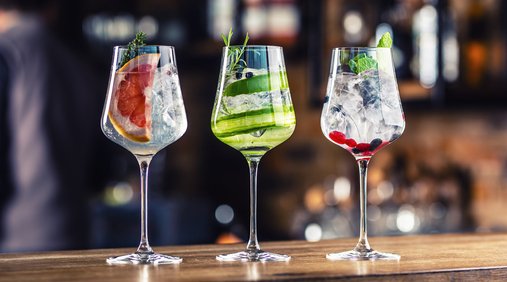 Hendrick's Gin is made by hand in small quantities and distilled four times in small gin stills from the 19th century.
Hendrick's Gin has been around since 1886 and to this day it is bottled in an old apothecary bottle.
Flora Adora is made by master distiller Lesley Gracie. She decided to refine the gin with selected flavors of flowers. Flowers that are highly appreciated by colorful butterflies and bees are selected for this bottling.
Botanicals: coriander seeds, ginger, lemon, sage, angelica root, chamomile, cubeb, orange peel, elderflower, meadowsweet, caraway seeds, flowers.
(automated translation)
Tasting notes:
Color: Light pink.
Nose: Mild, floral, earthy, citrus, juniper berries, hints of fennel and licorice.
Taste: Peppery, spicy, tart, roses, cucumbers, flowers.
Finish: Long lasting, light, fresh, dry, cucumber, citrus notes.
This gin should only be drunk neat or with water. For a highlight, add a slice of cucumber in the glass. (automated translation)
Product review
A rating
5,00 of 5 stars average
At: 06.05.2023

By: Hannes

Sehr intensives Rosenblüten-Aroma. Wer den Hortus Pomegranate & Rose Gin Liqueur von Lidl mag (müsste von Edinburgh hergestellt sein, wenn ich das richtig in Erinnerung hab), welcher übrigens einen Preis als bester Gin-Likör gewonnen hat, der sollte auch den neuen Hendrick's lieben. Sehr ähnlicher Geschmack ohne die extreme Süße des Likörs. Auch die Fentimans Rose Lemonade ist ein guter Indikator, ob man den Hendrick's hier mögen wird.
EU-Food Information
Distributor/Importer:
William Grant & Sons Global Brands Ltd, Ballard & Clonmich, Tullamore, Co. Offaly, R35 E027, Irland
Producer/Distillery:
William Grant & Sons Ltd, Schottland, ML4 3AN, The Glenfiddich Distillery, Dufftown, Banffshire AB55 4DH, Großbritannien
Brand:
Notices:
PLEASE DRINK THE UNUSUAL RESPONSIBLY. ONLY FOR THOSE OF THE LEGAL DRINKING AGE.
Table of nutritional values
per 30 ml
Energy
298 KJ
72 kcal