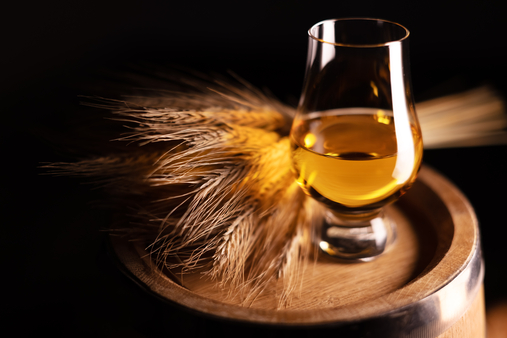 Terence Hill became a real movie star through his films. After the work is done, of course, there is always a whiskey for the gentleman in the saloon.
At St. Kilian Distillers, absolute premium whiskies are created for a global audience.
For the Terence Hill THE HERO whisky, whisky with ex-rum cask notes is married with triple distilled whisky from the Great Northern Distillery, which is aged in American ex-bourbon casks. The single malt whiskey for this whiskey is made from a smoky distillate.
Awards:
- DOUBLE GOLD at World-Spirits Award 2023.
- GOLD at Catavinum World Wine & Spirits Competition 2023
- SILVER at World Whiskies Awards 2023
- BRONZE at China Wine & Spirits Awards 2023
- GOLD at PARIS Wine & Spirits TROPHY 2022 (automated translation)
Tasting notes:
Color: Light gold.
Nose: Sweet, wood smoke, molasses, notes of vanilla, toffee, vineyard peaches, mangoes, marzipan.
Taste: Strong, intense, peat smoke, molasses, notes of vanilla, caramel, peaches, mangoes, oak, white pepper.
Finish: Long lasting, toffee, vanilla, oak, cocoa, smoky notes.
(automated translation)
Distributor/Importer:
St. Kilian Distillers GmbH, Hauptstraße 1-5, 63924 Ruedenau, Deutschland
Producer/Distillery:
St. Kilian Distillers GmbH, Hauptstraße 1-5, 63924 Ruedenau, Deutschland
Brand: