Description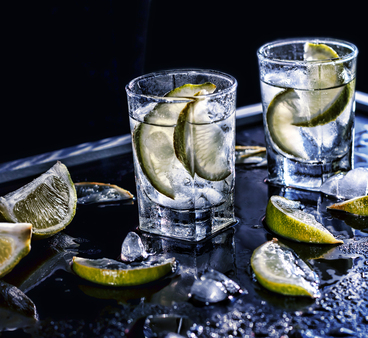 Crystal Head Vokda is a souvenir of a controversial archaeological mystery. 13 crystal heads have been found in different regions around the world. They are between 5,000 and 35,000 years old. They were probably cut from solid quartz rock over a period of several hundred years. However, according to engineers at Hewlett Packard, they do not show any tool marks, so it is not possible to determine exactly how they were actually created.
It is said about the skulls that they promise spiritual power and enlightenment to their owner. Thus, they are not symbols of death, but rather symbols of life.
Dan Aykroyd is a very famous actor, musician, entrepreneur and spiritualist; he believes in something he calls the "invisible world". In this world, he says, apparitions from the afterlife are a "form of reality that is just as valid as our normal reality." His partner, John Alexander, is a veteran artist whose work has been featured in countless exhibitions around the world. Both share a passionate interest in the legend of the 13 crystal skulls. From this shared passion, an idea was born.
Awards:
- Double Gold Medal at the World Spirits Competition in San Francisco (This gave Crystal Head the highest award in the "Vodka" category).
(automated translation)
Tasting notes:
Color: Crystal clear.
Nose: Neutral, cereal aromas, touch of citrus.
Taste: Silky smooth, slightly sweet, vanilla.
Finish: Long lasting, creamy, sweet.
(automated translation)
Product review
There are no reviews yet. Now give the first rating to Crystal Head Vodka 40% Vol. 1,75l!
EU-Food Information
Distributor/Importer:
Salud Duty Free BV, Kapelstraat 16, 5401 EC Uden, Niederlande
Producer/Distillery:
NLC, 90 Kenmount Rd., St. John's, Newfoundland, Canada A1B 3V1 for Globefill Inc., Kanada
Brand:
Notices:
Please drink responsibly. Daily limits: Men 3-4 units, Women 2-3 units.
Raw material:
Mais