Description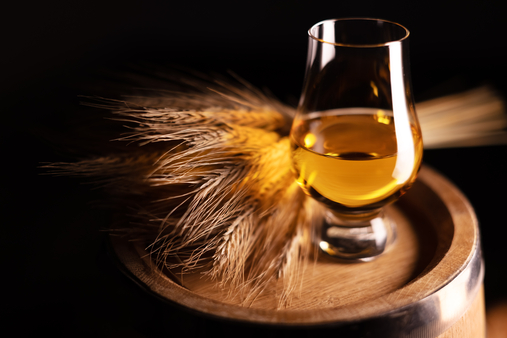 Woodford Reserve Straight Rye Whiskey is made with 53% rye, 14% barley and 33% corn.
Each bottle is numbered and signed, vouching for its unique contents.
A perfectly balanced character with a mash bill common to many American whiskeys before Prohibition make this whiskey a traditional Kentucky Rye.
Awards:
- GOLD San Francisco World Spirits Competition 2020
- 1st Place - International Whiskey Competition 2018
- GOLD American Whiskey Masters 2017
- GOLD/BEST IN CLASS Whiskies of the World Awards 2016
(automated translation)
Tasting notes:
Color: golden brown honey.
Nose: Spicy, floral, sweet, black pepper, cedar, cassis, marzipan, pears, apples, almonds.
Taste: Rich notes of millet, malt, rye, syrupy nuances with mint, cloves, honey, apples.
Finish: Long lasting, sweet and spicy. (automated translation)
Product review
A rating
5,00 of 5 stars average
At: 14.10.2023

By: Wolfgang

Der Roggenanteil in der Mashbill soll Gerüchten zufolge nur knapp über dem gesetzlich vorgeschriebenen Anteil von 51% für Straight Rye Whiskey liegen, was seinen doch eher runden Geschmack erklären würde. Dennoch findet sich ein Hauch After Eight im Duft und eine zarte Herbe im Nachklang, die ganz charakteristisch für Rye Whiskey sind. Sein geschmacklicher Auftritt ist folglich elegant und geschmeidig. Ein hervorragender Whiskey!
EU-Food Information
Distributor/Importer:
Kattus-Borco Vertriebs GmbH, Billrothstraße 51, 1190 Wien, Österreich
Producer/Distillery:
The Woodford Reserve Distillery, Versailles, Kentucky, USA
Brand:
Notices:
Please enjoy responsbily
Table of nutritional values
per 30 ml
Energy
310 KJ
74 kcal