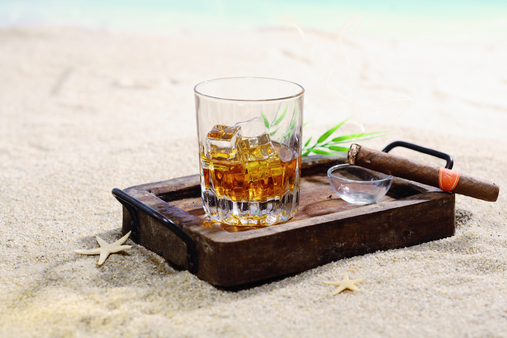 S.B.S. stands for Single Barrel Selection. As the name suggests, in this 1423 product line only one barrel is filled for each product.
Each barrel is selected according to special criteria for the respective filling and is filled with a limited number of bottles.
The whole S.B.S. range comprises only classic rums, no blends, to express the versatility of rums and their unique quality and exquisite taste.
S.B.S PANAMA Rum is bottled without any indication of a distillery.
This classic rum is aged for 12 years in column stills.
The bottling is done without cold filtration and in cask strength.
Distilled: 2006
Bottled: September 2018
Limited to 311 bottles worldwide!
Tasting notes:
Colour: Rich gold with orange accents.
Nose: Notes of tropical fruits, orange marmalade, butterscotch, cinnamon, vanilla cream, ripe apples, plums.
Taste: Light, dry, vanilla, notes of cinnamon, pomelo peel, bananas, raw cocoa beans, brown sugar, wooden apples.
Finish: Long lasting, exotically fruity.
Distributor/Importer:
Rum Exchange Trading Company e.U., Bündtlittenstraße 3f, 6850 Dornbirn, Österreich
Producer/Distillery:
1423 ApS, Kielbergvej 7, 5750 Ringe, Dänemark
Brand: