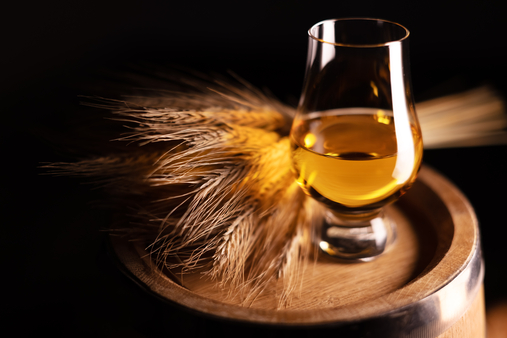 The spring edition of 2021 is entirely dedicated to the birch wine finish.
The birch wine casks used come from the small winemaker Grythyttan, whose excellent fruit wines pay tribute to nature and, as with Mackmyra, no additives are used, only ingredients from nature.
The Björksav bottling is a blend of 30% ex-bourbon, 24% ex-oloroso and about 20% birch wine casks. About 8% of the whisky comes from Swedish oak casks.
The one to four year finish in the birch wine casks results in a floral whisky with fresh spice and a sweetness of vanilla caramel.
Limited to: 15,000 bottles
Tasting notes:
Colour: Dark gold.
Nose: Floral, fruity, slightly spicy, vanilla caramel, sandalwood, cedar, floral slightly waxy aromas of birch wine, hints of toasted bread, cherries, sultanas, apples, pears, lemons.
Taste: Slightly mineral, oily, fresh fruity spice, notes of vanilla caramel, sultanas, apples, ripe pears, citrus fruits, hints of toasted oak barrel, floral honey, sandalwood, cedar, anise, white pepper, ginger.
Finish: Long lasting, slightly spicy, notes of toasted oak, dried fruit.
Distributor/Importer:
Mackmyra Svensk Malt Whisky AB, Kolonnvägen 2, 802 67 Gävle, Schweden
Producer/Distillery:
Mackmyra Svensk Malt Whisky AB, Kolonnvägen 2, 802 67 Gävle, Schweden
Brand: