Description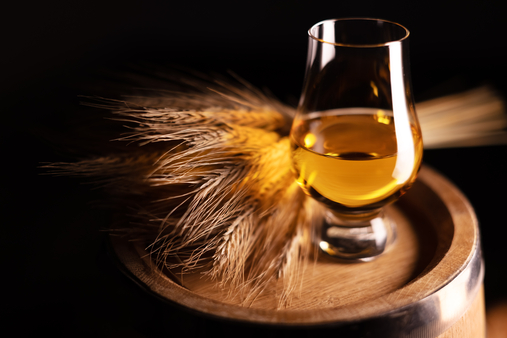 Hercynian Distilling Co. has been producing single malt whisky in the Harz Mountains, in the heart of Germany, since 2002. In 2005, the distillery moved to Zorge in the Elsbach Valley, where whisky production was gradually expanded.
Only high-quality regional barley malt, fresh mountain spring water from Zorge and pure yeast are used to produce the single malt whisky. These carefully selected raw materials contribute to the quality and character of the whisky.
A remarkable product range from the Hercynian Distilling Co. is the Cosy Winter range, which is bottled exclusively for Kirsch Import. These whiskies are characterized by a slight smoky note and are ideal for cosy winter evenings.
The warm red-brown color of the ninth exclusive bottling is the result of careful maturation in a combination of liqueur and sweet wine casks. The Harz distillery selected first-fill Malaga, Moscatel, Marsala and sherry casks to create this unique winter whisky.
Limited to 864 bottles worldwide! (automated translation)
Tasting notes:
Color: Radiant amber.
Nose: Malty-sweet, slightly smoky, smoked ham.
Taste: Strong, full-bodied, dark fruit, raisins, almonds, dark chocolate.
Finish: Long lasting, balanced, spicy, fruit, chocolate. (automated translation)
Product review
There are no reviews yet. Now give the first rating to Elsburn COSY WINTER IX Single Malt Special Release 2023 53,2% Vol. 0,7l in Giftbox!
EU-Food Information
Distributor/Importer:
Hammerschmiede - Manufactur feinster Spirituosen, Home of The Glen Els, Elsbach 11A, 37449 Zorge, Deutschland
Producer/Distillery:
Hammerschmiede - Manufactur feinster Spirituosen, Home of The Glen Els, Elsbach 11A, 37449 Zorge, Deutschland
Brand: